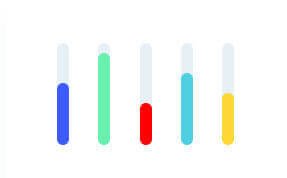 Unlike traditional business and educational telephony, VoIP technology does not require expensive equipment. There is no need to buy phones and lay wires – all the equipment is already located outside the educational institution, and you can manage virtual numbers, tied to your account, remotely, without leaving your desk, or even from home.
Activating a virtual number for calls (multi-channel if you want, which keeps clients/people from waiting) will allow you to handle calls from colleagues, pupils, students and parents without additional subscription fees for each call received. Forwarding of incoming calls to any softphone of your choice or a Telegram account is free for most of our numbers (unless otherwise specified when purchasing).
Versatile service settings allow you to set a simultaneous call forwarding so that the call could come to two operators at the same time, or consecutive, in this case the caller who did not reach the specialist's workplace will be redirected to worker's personal phone number. Thus, it is possible to stay in touch even outside the walls of the school or university.
It is possible to manage the number settings yourself and change them when necessary, which will allow the secretaries of educational institutions to take care of the correct distribution of calls without any stress. This flexibility is important for not only staff in the education sector, but also for parents who want to stay in touch with administrators, teaching staff, and even nurses.
If you are often away from your workplace at school or university – at meetings and official events where staying in touch is problematic – you will find it useful to install a system for sending audio messages automatically to your email. There is nothing complicated about this system and you can set it up yourself. Just tick the voicemail box in the settings of the purchased number and attach a voice message with instructions. The caller who does not reach you will hear voice instructions and will leave a voicemail, which will come to your email.
         Voicemail-to-Email technology allows you to stay in the middle of events and check messages without interrupting an ongoing meeting so you do not miss the important messages. The e-mail address for receiving such messages can be set manually and changed if necessary, either from a computer or from a mobile device, simply by accessing your number settings. The audio message will be delivered to the mailbox within one minute of being left by the caller. You will be able to stay in touch with parents, colleagues, pupils and students, and review the messages that have been left when you are available for work again.
IVR (automatic secretary)
IVR, or the so-called 'voice tree', is an answering machine that distributes incoming calls to different specialists. IVR easily functions as a secretary, prompting the caller to go to the appropriate department by pressing buttons on the phone. Such an automatic receptionist will allow you to handle incoming calls much more efficiently.
         The voice tree can be simple or very complex and can be customized according to your scenarios, taking into account a variety of "if/then" conditions. The auto attendant will help the user who called your number to select their native language at the beginning of the dialogue, and then will transfer to the right specialist of the educational institution, which will help answer his question more deeply.
         Speeding up responses to parents, colleagues and students will improve the quality of their service and increase their satisfaction with the institution they choose to study or work at. You can combine IVR with answering machine and voicemail services – so the caller, who calls after hours, will be able to leave their contact information for a callback. Black and white list services allow you to screen out unwanted callers, or set up the receiving of incoming calls only from specified numbers.
         Automated receptionist will allow to manage call routing more effectively and fully automate it, so that live employees have more time to solve callers' queries, as well as to direct each caller to the correspondent specialist.
Virtual number for receiving faxes – an alternative to a traditional fax machine, which does not require any additional equipment. Online fax will allow you to receive documents via a secure channel directly to your customer's email, which means you can receive a fax message in a school classroom or university auditorium, as well as at home, outside of the educational institution. Moreover, even outside the city and country, at a scientific conference or on a business trip.
A virtual fax number will allow you to confidentially receive multiple page files, photos, spreadsheets, and articles (once received, you can easily distribute them within the student group) and will greatly increase administrative productivity during the school year. Accepting documents by email will save the institution time and money compared to the slow, costly, and environmentally unnecessary receipt of documents in official letters or hand-to-hand transfers.
Faxes received over the Internet can only be read by the recipient and will not fall into the wrong hands, unlike papers that come to a fax machine, which is usually accessed by multiple people in the office.